JA Trades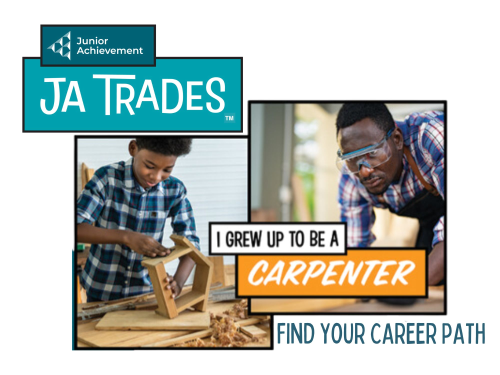 Celebrating the Trades
Change current perceptions of trade jobs (skilled laborers) and show middle
grade students that it could be the right path for them.
Communicate the benefits of a job in the trades
Salary - live comfortably and still have the American dream
Less expensive, less student loans and in the workforce with opportunity to make money sooner
Demand for skilled laborers a lot of opportunity available
Show them the variety of jobs in the trades
There's something for everyone
Align interests and skills
To access the complete slide deck about this experience, click the JA Trades Information Packet button below.
Download a brief informational flyer.
For more information, please contact Lori Jacob, President and CEO, at ljacob@jastl.org.
View JA Trades Information and Resources About JA Trades Information and Resources
Select a button below to see how you or your organization can get involved with Junior Achievement of Greater St. Louis, Inc..
Donate
Volunteer
Request A Program