JA BizTown Homeschool Visit Day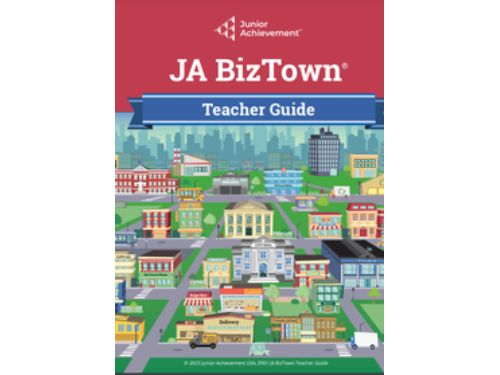 JA BizTown combines in-class learning with a day-long visit to a simulated town. This popular learning experience allows elementary school students to operate banks, manage restaurants, write checks, and vote for mayor. Students are able to connect the dots between what they learn in school and the real world. (Grades 4-6)
JA BizTown Homeschool Visit Day

When: Monday, March 25, 2024
Where: Junior Achievement Dennis & Judy Jones Free Enterprise Center
Homeschool students come to JA BizTown for a simulation visit day from 9:30 AM - 2 PM. They will be prepared to assume job responsibilities, manage bank accounts, and experience life as a consumer/employee
Become a Capstone Sponsor!
Sponsorships for JA BizTown and JA Finance Park are critical for Junior Achievement to continue providing life-changing programs to students in our community. You can make a difference in the lives of these students! Contact us to get more information on how to become a sponsor!

Storefront Sponsorship Opportunities:

- Ten-year sponsorship: $15,000 per year
- Five-year sponsorship: $18,000 per year
- Three-year sponsorship: $20,000 per year
Learn More about Sponsoring
Select a button below to see how you or your organization can get involved with Junior Achievement of Greater St. Louis, Inc..
Donate
Volunteer
Request A Program